Mirror Thickness
Mirrors come in 3 thicknesses: 4mm mirror is ideal for furniture, ie. wardrobe doors etc and in frames, 6mm Mirror should be used for all other applications such as bathrooms, mirrored walls etc.
4mm – this is suitable for mirrors up to 1.3 m²
5mm – available up to 2250mm x 1070mm
6mm – available up to 2400mm x 1220mm
In this section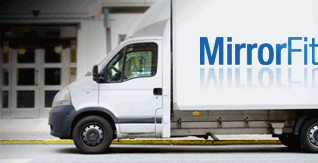 Mirrors are normally processed and dispatched within 5 days. All our mirrors are packed safely and delivered to your door.